Pregnancy & Pediatric Chiropractic in Lexington
When we say we're here to provide care for your entire family, we mean it!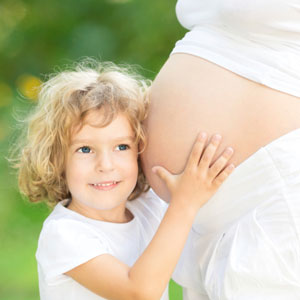 Whether you want to give your growing toddler the best start in life possible or are currently pregnant or hoping to become pregnant, Heartland Family Chiropractic, P.C. is the place for you.
Care for Pregnant Women
During pregnancy, it's important to make sure your body stays balanced. Unfortunately, it's common for the hips to become misaligned, leading to tension and in-uterine constraint for your growing baby.
At our practice, Dr. Chelsa can focus on adjusting your spine, hips and pelvis to make sure they remain in proper alignment and help you experience a better pregnancy. As delivery approaches, many moms have claimed that their labor is smoother and easier, too!
Dr. Chelsa is certified in the Webster technique, a safe and effective method for ensuring proper and comfortable adjusting during pregnancy. During your visit, we'll do everything we can to help you relax.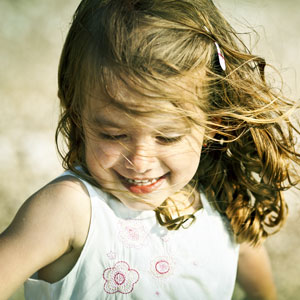 Care for Children in Lexington
As the saying goes, "It's easier to grow healthy kids than fix broken adults." At Heartland Family Chiropractic, P.C., we couldn't subscribe to that idea more! Dr. Chelsa has recently finished all courses required to become an ICPA certified chiropractor, which gives her the knowledge and skills necessary to restore the nervous system in children.
So, why should you choose chiropractic for your child? When they're born, an astounding 90 pounds of force is placed on their tiny neck and heads during the birthing process. As you can imagine, this can cause big problems in their small spine! And though babies and children aren't often able to communicate pain or symptoms verbally, it doesn't mean they aren't there.
A subluxation in a child can sometimes show itself as:
Colic
Frequent ear infections
Behavioral disorders
Digestion problems and poor feeding habits
Poor sleep
Bedwetting
Whether you're child is two hours old or two years old, we'd love to see them in our care!
Does Chiropractic for Children Hurt?
The short answer—absolutely not! If you're worried about the amount of force, Dr. Chelsa will happily show you what it will feel like. Many parents are surprised to know that the amount of force applied is incredibly gentle—just about the same as you would use to check the ripeness of a fruit or vegetable.
Help Your Family Heal Better
Ready to learn more about how Dr. Chelsa can improve your family's life without the need for drugs or surgery? We'd love to speak with you and are happy to accept most insurance plans. Contact our practice today to learn more and book your first visit!

Pregnancy & Pediatric Chiropractic Care | (308) 324-2294