About Heartland Family Chiropractic, P.C.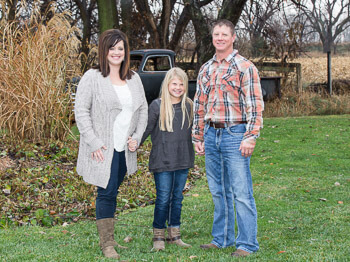 Founded in 2008, Dr. Chelsa is thrilled to have been serving the Lexington community for just under a decade. We hope the next 10 years bring even more health, happiness and healing to the Heartland!
"My goal for patients is to help them understand what's causing their issue and how it can be helped naturally with chiropractic." – Dr. Chelsa
Bringing Balance to Your Body
With natural chiropractic care, it's our hope that we're able to restore your body's innate ability to heal itself. We believe that the body is an incredibly powerful being, and with the right tools in place to restore balance to your nervous system, we can help it function to the best of it's ability. For many, this can mean:
Improved sleep
Reduced pain
Heightened immunity
Better clarity
Better overall health
Happiness and lowered stress
And so much more!
The Heartland Family Chiropractic, P.C. Mission
At our practice, Lexington chiropractor Dr. Chelsa aims to provide quality, safe and effective chiropractic care for families and children of all ages. When it comes to kids, she believes there's nothing better than adjusting a child to help them grow healthy and strong for life instead of waiting until a problem surfaces later on.
Learn How We Can Help
If you'd like to learn how chiropractic care can help you or your family, we'd love to speak with you. Contact our practice today to get started. We look forward to meeting you!

About Heartland Family Chiropractic, P.C. | (308) 324-2294